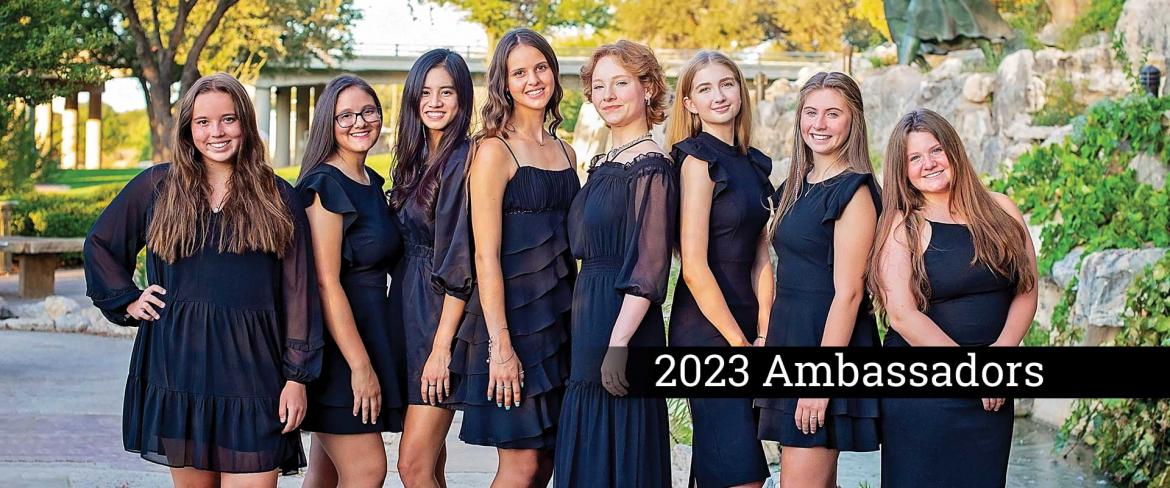 The San Angelo Symphony Guild Ambassador Program is designed to provide successful Beaux and Belles continued opportunities to grow their leadership skills. The Ambassadors will be asked to attend Symphony Guild Membership meetings, mentor the Beaux and Belles and provide services hours at Symphony and Symphony Guild events. This volunteer opportunity is unique to the Symphony Guild and provides Ambassadors a glimpse into social event planning, peer mentoring, and volunteerism, as they will be required to collectively design a community service project and execute it as a team.
The program is open to high school students who have completed the Beaux and Belles program and requires a short essay and letters of recommendation before acceptance. After completing the Ambassador Program, senior high participants are eligible to apply for a competitive scholarship awarded by the San Angelo Symphony Guild upon acceptance into an institution of higher educations.
All youth members, including Ambassadors, must have an adult Guild member sponsor them. Lifetime and General members can sponsor Ambassadors.